Call NOW for Help
(518) 801-1491
What's New:
2020 is alas behind us. Although there many challenges bestowed upon us all, we can still look back and reflect on the good that has happened. For the Northeast PGRC, we are grateful for the amazing partnerships that we have had with so many different groups and organizations across our region. 
Despite the many challenges that we all faced during these unprecedented times; we have been able to focus our efforts on the things that matter the most to us: connecting people to care! Throughout this year the need for services and resources for those negatively impacted by problem gambling has continued to grow. Although many things seemed to come to a halt this year, gambling problems were not one of them. We have seen people continue to struggle with either existing or newly developed gambling problems. But there is hope and help is available.  
We have a network of Problem Gambling Treatment Specialists here in the Northeast who have dedicated their time and practices to helping people impacted by problem gambling. Many of our clinicians made the transition to providing tele-health services and extending their hours and availability to meet the needs of our clients and their families. Through the support of our amazing clinicians, our clients and their families have been able to get the help they need. 
The recovery community stepped up too by offering virtual meetings when in-person meetings were unable to be an option. These are just a few examples of the collaboration and dedication our partners have shown. They made an effort to work together to continue to provide these valuable services and supports, especially during trying times when they are most needed.  
Our staff here at the Northeast PGRC also made the necessary adjustments to our programs and services to ensure that we were able to continue to meet our goals of raising awareness of problem gambling and connecting people to care. Our in-person trainings turned into virtual presentations. We were able to continue to stay connected to our network of partners across various sectors through virtual platforms such as zoom. This allowed us all to share information and updates about the problem gambling services as well as other resources that are available to the communities we serve.  
To every person who has either met with our staff, attended a training or webinar, invited us to participate in their own meetings, adopted a workplace policy, changed your intake process to include a problem gambling screening tool or participated in our first ever Community Conversation on problem gambling, we thank you!  
We are looking forward to 2021 and have set forth goals to ensure that we meet more people, educate more people and, most importantly, connect anyone who is struggling with problem gambling to care. 
From your friends at the Northeast PGRC – we want to wish you a very Happy New Year!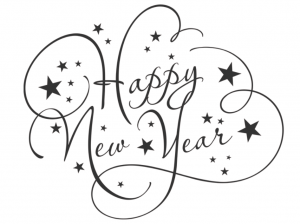 About:
The Northeast Problem Gambling Resource Center is a program of the New York Council on Problem Gambling, which is funded by the New York State Office of Addiction Services and Supports.  The Northeast PGRC is dedicated to addressing the issue of problem gambling within the Northeastern New York region through increasing public awareness and connecting those adversely affected with services that can help them.
The Northeast Problem Gambling Resource Center is dedicated to the positive transformation of lives harmed by problem gambling. This vision of transformation includes individuals with a gambling problem as well as their families and communities. With a focus on supporting the individual and reducing barriers to care, the Northeast PGRC is truly the premier organization providing problem gambling services in the Northeastern region of New York State.