Celebrating Recovery Month
Every day, millions of individuals across the globe are recovering from mental health and addiction disorders. Among those conditions is gambling disorder. Because there is help and hope, there is also an ever-growing community of individuals recovering from gambling harm.
Celebrating Recovery
Recovery Month is celebrated by many in the addiction and recovery communities throughout September. These celebrations serve to recognize those who are living with different disorders, and their loved ones who are fighting the recovery battle alongside and behind them.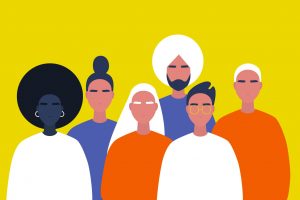 We work alongside many organizations to use this month as a platform to share recovery stories, organize events and spark a dialogue about recovery from gambling harm. While these conversations should be happening year-round, taking a month to highlight the importance of recovery from gambling harm is a great place to start.
One way we are putting emphasis is by hosting a Recovery Picnic (Spanish version is HERE). You can meet our team and many of our partners at our upcoming Recovery Picnic taking place on Saturday, September 9thfrom 11am to 5pm at Bowdoin Park. We would love to see you there. You can register to let us know you're coming to this free event HERE.
Defining Recovery
For many people, recovery from gambling harm is typically when someone is choosing to live a life free from gambling. Recovery is an inclusive journey that can welcome an individual's relationships with family and friends, their community of neighbors and colleagues, and their own wellbeing, and self-care.
Recovery is not exclusive to the individual struggling with gambling harm. Recovery can also include an individual's loved ones, which include partners, children, parents, and other affected loved ones. Recovery looks different for everyone, and no one person's recovery journey is the same.
Many people in recovery find the skills and support necessary to repair relationships damaged by past gambling behaviors. They are actively participating in their community, they are engaging in healthy means of coping with stress, and they are paying attention and responding to the things going on around them. Recovery is a big deal and people in recovery continue to work diligently to find peace in, and maintain, their recovery.
Gambling Harm and Recovery
We celebrate recovery month because we know the devastating effects gambling harm can have on those struggling, and their loved ones. As a diagnosable mental health disorder, we know that the brain chemistry changes for individuals who are experiencing gambling disorder. We know the effort and strength it takes to work towards recovery from gambling, and we want to celebrate those who start and continue their recovery journey.
Engaging in recovery from gambling harm represents healing from gambling related consequences. The consequences can include withdrawal from family members and events; it can mean losing jobs, lying to family members to hide the extent of gambling, and even stealing from loved ones. By coming together as a community, we reduce shame and stigma and create a place for people to form connections on their recovery journey.
Support For Recovery
There are many resources available to help individuals with their recovery.
The first step is to identify if gambling is causing harm. To take that first step, we have a self-screening resource to determine whether or not an individual's gambling has become harmful. That self-screen can be accessed on this website, HERE.
Podcasts can be another great support. There are some wonderful podcasts that serve as great way to find support and strength in recovery from gambling harm. You can read our Podcast BLOG POST to learn more about what podcasts are available.
If you or a loved one are impacted by gambling harm, please reach out to our PGRC. Callers will be connected with a welcoming, resourceful Program Manager who will discuss local support and resources. These options can include recovery meetings, scheduling an appointment with a therapist, outpatient programs, and peer support. We want you to know that you are not alone, and we are here to help. To get started, click HERE to visit our home page, or call us at 1-883-Here-To-Help.