Getting Connected to a Clinician
Getting help for your gambling may seem like an easy task, it's just a phone call away to get connected to a clinician, but it is a big step and can be nerve racking and overwhelming. At the Problem Gambling Resource Center, we understand it takes courage to make that first call.  
Our goal is to make you as comfortable as possible with the process of getting help. When you call the PGRC one of our program managers will talk with you to find services and resources to best fit you. Most of the time, connecting with one of our trained therapists is the best option.  
All our therapists have gone through extensive problem gambling training and work closely with our program managers. Our process is simple; finding the best resources for you and connecting you with someone who cares and can support you.  
If you are hesitant to make the call to the PGRC or meet with a clinician, take a listen to the Hidden Addiction Podcast episode "Getting Connected". Our Mid-Hudson Program Managers walk you through what a phone call to the resource center sounds like. One of their guests; clinician  J.R. Lombardo explains what a first appointment looks and feels like.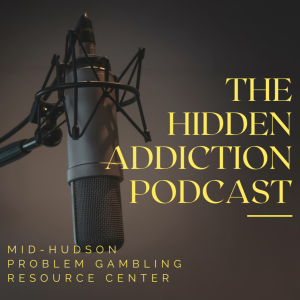 Take a listen today to know what the process is like. If you want more information or are looking for help for yourself or a loved one visit www.NYProblemGamblingHELP.org to contact the resource center in your area.