HELP TO STOP GAMBLING
Call us at (315) 413-4676
_____________________________________________________________________________________________________________
_______________________________________________________________________________________________________________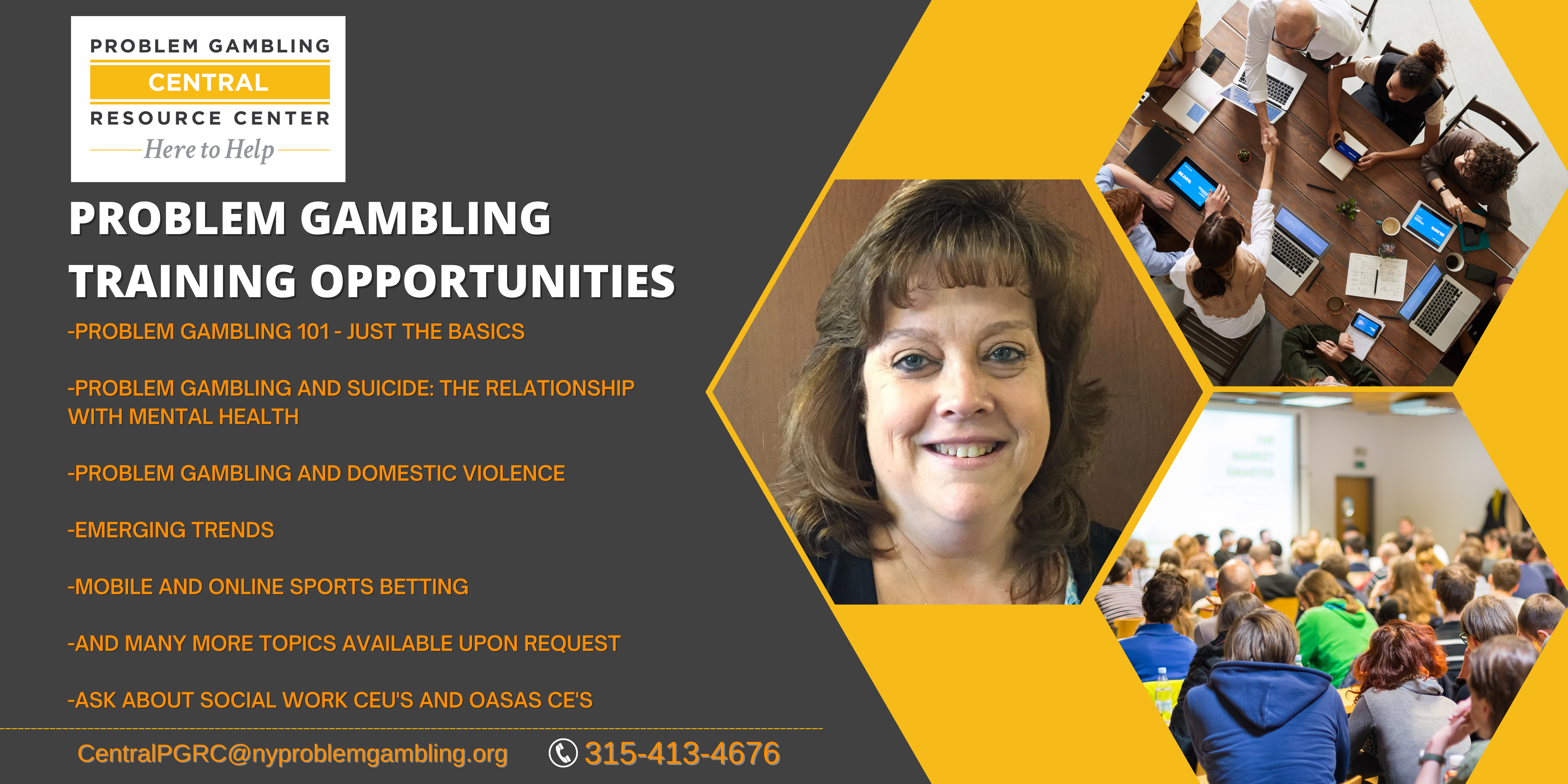 NY Problem Gambling Help
All calls are confidential. Help to stop gambling online, and buying lottery tickets. 
Do You Know the Warning Signs of Problem Gambling and Find Help to Stop Gambling?
Lying about how much you are gambling. And consequently borrowing money to gamble and pay debts.
Using money for gambling instead of paying bills. Despite the consequences.
Feeling anxious. Because for instance, you are unable to gamble or trying cut back.
Bragging about how much/how often you are winning.
Problems at work. Because you are being distracted by planning gambling activities.
Financial distress due to gambling and gambling losses.
*Notably, problem gambling, lottery and scratch offs and sports betting is also often easy to hide. There is in fact no "face" to problem gambling. Therefore, it is important to know the signs. As you can see, even the warning signs can be hidden. Above all, we can help. If you or a loved one need help with a gambling problem, promptly call or email today, NY Problem Gambling Help.
Click here for more WARNING SIGNS, of problem gambling for HELP TO STOP GAMBLING near me.
---
Listen to the latest "What Are The Odds?" (PODCAST LINK) Hosted by Central PGRC's Elizabeth Toomey
and featuring Western PGRC's Jeffrey Wierzbicki discussing the risks of mobile and online sports betting in New York State.
______________________________________________________________________________________________
The NYCPG's latest blog post is now available: "Holiday Stress and Gambling"
To read the latest blog post, "Holiday Stress and Gambling" click here.
______________________________________________________________________________________________
Partner Spotlight – Underage Gambling Prevention
The Central PGRC would like to highlight our underage gambling prevention partner in Onondaga County.  Prevention Network offers many programs and services. Helping to make our community a healthier place. For instance underage Gambling Prevention presentations and trainings are available. We will also discuss why raising awareness about Underage Gambling is important. Please visit https://www.preventionnetworkcny.org/ and click on trainings to learn more. Kids should understand the harm of gambling, lottery and sports betting.
AuburnPub.com – You Can Recover From Problem Gambling
Oswego County Today – Holiday Stress and Gambling
Rome Sentinel – Mental Health and Problem Gambling 
NYCPG – Financial-health and gambling  
Watch Channel 9 NEWS story now 
Syracuse.com "Recognize Problem Gambling"
About the Central Problem Gambling Resource Center: Help to Stop Gambling, Lottery, and Sports Betting.
The Central Problem Gambling Resource Center (PGRC) is a program of the New York Council on Problem Gambling. Funding comes from the New York State Office of Addiction Services and Supports. Additionally, we serve Cayuga, Cortland, Chenango, Delaware, Herkimer, Jefferson, and Lewis Counties. As well as Madison, Oneida, Onondaga, Oswego, Otsego, and  St. Lawrence. Also the cities we serve are Auburn, Watertown, and Utica. As well as Rome, Syracuse, Oneonta, Ogdensburg, Canton, Governor. And Potsdam, Fulton, and Lowville. Finally, the Central PGRC aims to increase public awareness of problem gambling. And also, to connect individuals and their families struggling with gambling, sports betting and lottery issues to get the HELP they need. Therefore, we focus on supporting individuals and families by reducing barriers to getting help. The Central PGRC is the premier center for providing help. So next call us, help to stop gambling is available now. NY Problem Gambling Help.