Call NOW for Help
(516) 226-8342

LongIslandPGRC@NYProblemGambling.org
What's New:

FOR IMMEDIATE RELEASE                                                                                  CONTACT: MICHELLE HADDEN
NOVEMBER 29, 2021                                                                                     MHADDEN@NYPROBLEMGAMBLING.ORG

NEW YORK COUNCIL ON PROBLEM GAMBLING CALLS FOR THE LEGISLATURE AND COMMUNITY PARTNERS TO FIGHT PROBLEM GAMBLING IN ANTICIPATION OF MOBILE SPORTS BETTING CONSEQUENCES
Albany, NY– On December 6, 2021, the New York Council on Problem Gambling is asking NYS Lawmakers, the press and community partners to join together to show support for problem gambling prevention, treatment and recovery.  This 30 minute, live, Zoom event will briefly educate attendees, provide recommendations, and call on all New Yorkers to take action.
Council Executive Director, Jim Maney said, "more than ever before we need to show our strength in numbers, we need to educate the public about what is coming, and we need to take action to ensure the consequences experienced by our legalized mobile sports betting predecessors are prevented and mitigated".
During this event the Council will call on the State of New York to do more for those individuals and families who are struggling with the consequences of problem gambling.  "Resources are inadequate at the current level", said Assistant Executive Director of Program, Michelle Hadden, "the question from all of us should be why?  With billions of dollars in revenue coming from state sponsored gambling, why aren't we providing adequately to prevent the problems and deal with the consequences?"
For more information on People, Purpose, Passion or to chat with someone immediately for help, please visit StrongerThanYouThinkNY.org
####
With Thanksgiving just around the corner, the LIPGRC wants to thank all of our partners who have joined us in advocating for Problem Gamblers and their families this year.
Special Thanks to Manhasset CASA for having our TL Pam Brenner-Davis attend their October meeting and present on Problem Gambling in the Community. Manhasset CASA is an integral member of the LIPGRC community and a NYCPG Youth Partner. Thank you to Connie Bruno for her work highlighting youth gambling and addressing the risks in the community.
Thank you to WellLife Network another wonderful partner to NYCPG in bringing education, support and comprehensive care to their staff, clients, and community members. WellLife provides person centered support, and maintains their designation for gambling specific care.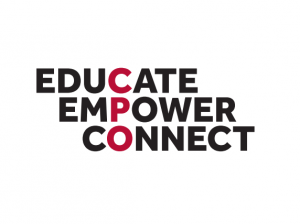 And finally, a huge thank you to our new partners at StonyBrook University Center for Prevention and Outreach. Under the leadership of Alana Marino, CPO Provides students and the campus community with prevention, early intervention, education, and outreach services around the public health concerns impacting college students, including but not limited to, substance abuse, mental health and sexual and interpersonal violence. CPO will work with the LIPGRC in 2022 to include Problem Gambling in their campus wide awareness programs.
We are proud to come together with our partners to raise awareness about problem gambling and how it can impact individuals, families, and communities. If your organization is hosting an event or would like to learn more about problem gambling, please reach out to us at LongIslandPGRC@NYProblemGambling.org   
About:
The Long Island Region PGRC is a program of the New York Council on Problem Gambling, which is funded by the New York State Office of Addiction Services and Supports.  The Long Island PGRC is dedicated to addressing the issue of problem gambling in Long Island through increasing public awareness and connecting those adversely affected with services that can help them.
The Long Island PGRC is dedicated to the positive transformation of lives harmed by problem gambling. This vision of transformation includes individuals with a gambling problem as well as their families and communities. With a focus on supporting the individual and reducing barriers to care, the Long Island PGRC is truly the premier organization providing problem gambling services in the Long Island region of New York State.