Call NOW for Help
(516) 226-8342

LongIslandPGRC@NYProblemGambling.org
What's New:
September is National Recovery Month. In memory of the lives lost, those in recovery and the families affected by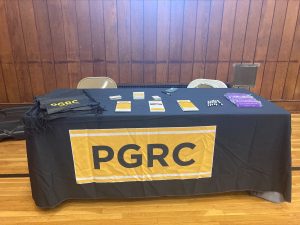 the Opioid/Heroin crisis, Islip Town Hall, along with merchants and businesses throughout the Town of Islip, are illuminated in purple. In recognition, the Long Island PGRC participated in the Islip Goes Purple resource fair and Narcan Training on Wednesday September 8th. Thank you to MaryAnn Pfeiffer and Youth Enrichment Services for hosting this wonderful event!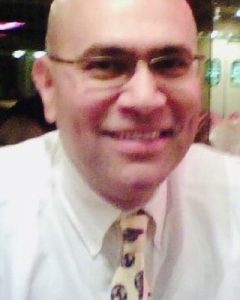 A big welcome to the newest member of the Long Island PGRC Clinical network Fred Doulton Counselor, LMHC, MA, MS, CASAC. Fred is from Glen Head and is excited to be able to expand his services to provide care for individuals who are struggling with problem gambling. Welcome to the team, Fred!
We continue to seek Clinicians to join the Long Island clinical network to help treat those individuals and family members who are adversely impacted by problem gambling, reach out to us to learn more about the benefits of joining the network, and how NYCPG provides high quality supervision and support. The Long Island PGRC can be reached at 516-226-8342 or email LongIslandPGRC@NYProblemGambling.org
We Now Have Statewide Group Therapy Options!
We all know that group therapy can offer a different type of support than individual therapy. For some clients, adding or transitioning to group therapy is the next step in their recovery journey.
The statewide PGRC network is going to make problem gambling group therapy more accessible than ever with group teletherapy.
The groups that are beginning are for 3 special populations:
Parents of someone with a gambling problem
Group therapy for parents of someone with a gambling problem will be held by Tracey Little. This is a time limited group, with 6 session covering specific topics, to be held weekly on Tuesdays at 6pm.
Young men with a gambling problem
The group therapy session for males ages 18-35 years old with a gambling problem will be held by Diana Ashton. This group will focus on both support and psychoeducation. The group will consist of approximately 3-12 group members and is on a rolling admission basis. Attendees do not need to be currently engaged with individual counseling in order to attend this group.
Women with a gambling problem
Group therapy for women with a gambling problem will be held by Patricia Goodspeed. This group is intended for women with a gambling problem who are currently or have been engaged in individual treatment. This will be a weekly group intended to offer support and discussion.
If you have a client you'd like to refer to one of these group therapy sessions, please contact the Long Island PGRC 516-226-8342 or LongIslandPGRC@NYProblemGambling.org. 
Registration for our NYCPG Annual Conference is officially open! Enjoy two days of virtual learning and networking for only $20! Credits are available. Click here to register: https://nycpg.dialogedu.com/virtual-conference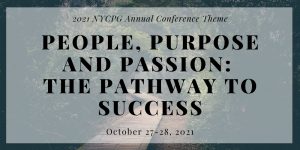 About:
The Long Island Region PGRC is a program of the New York Council on Problem Gambling, which is funded by the New York State Office of Addiction Services and Supports.  The Long Island PGRC is dedicated to addressing the issue of problem gambling in Long Island through increasing public awareness and connecting those adversely affected with services that can help them.
The Long Island PGRC is dedicated to the positive transformation of lives harmed by problem gambling. This vision of transformation includes individuals with a gambling problem as well as their families and communities. With a focus on supporting the individual and reducing barriers to care, the Long Island PGRC is truly the premier organization providing problem gambling services in the Long Island region of New York State.