Help for Gambling Addiction on Long Island!

If you or a loved one would like help with a gambling problem, call
516-226-8342
or email us today at
We offer many types of resources for individuals, as well as family members, impacted by problem gambling. Our services are confidential. We can help cover the cost of treatment, if needed.
SERVICES AVAILABLE:
One to one therapy sessions
Peer support groups
Clinician led groups
Resource referral
Additionally, we work with community groups to learn about gambling. Reach out to schedule a conversation or training today!
What's New:
LIPGRC continues to highlight the passion and work of the amazing clinicians on Long Island. Below read about Richard Anemone, Licensed Mental Health Counselor.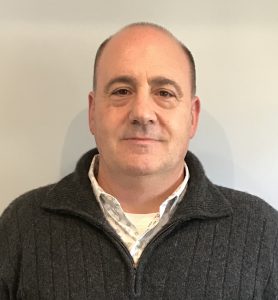 When I began my career as a therapist, I focused much of my clinical practice on the developmentally disabled and mentally ill population practicing behavior modification and cognitive behavior therapy.  When I moved into an administrative role, I found myself missing my passion of helping others find their strength and courage to move forward in a positive path.
The logo to my practice is a lighthouse and how a lighthouse guides a ship I want to guide my patients through the dark and stormy times to a place that is full of peace and happiness.
Through my extended family, I learned firsthand of the devastating consequences of how gambling addiction can have a negative impact on the entire family dynamic be it financially, emotionally, and/or health the reality is that the entire family suffers.  When I saw the training offered by the PGRC I wanted to learn more and signed myself up.  Afterward, I found that I really enjoyed working with patients with gambling addiction and I am honored to have the privilege of helping and empowering so many patients improve with their gambling addiction and rebuilding their relationships.
I believe I have made a small difference and as the types and modes of gambling increases across New York State it is all of our responsibility to increasing awareness about problem gambling through advocacy, connect those adversely affected by gambling to services and provide a path to recovery through therapy.
Problem Gambling in New York State…
NYCPG Inaugural "Champions of Change" Veterans Conference
About:
The Long Island Region PGRC is a program of the New York Council on Problem Gambling, which is funded by the New York State Office of Addiction Services and Supports.  The  goals of the PGRC are to increase public awareness about gambling addiction and connect those adversely affected with services that can help them.
The Long Island PGRC is dedicated to the positive transformation of lives harmed by problem gambling. This vision of transformation includes individuals, families, and communities. With a focus on supporting the individual and reducing barriers to care, the Long Island PGRC is truly the premier organization providing problem gambling services in the Long Island region of New York State.