Help for Gambling Addiction on Long Island!

If you or a loved one would like help with a gambling problem, call
516-226-8342
or email us today at
We offer many types of resources for individuals, as well as family members, impacted by problem gambling. Our services are confidential. We can help cover the cost of treatment, if needed.
SERVICES AVAILABLE:
One to one therapy sessions
Peer support groups
Clinician led groups
Resource referral
Additionally, we work with community groups to learn about gambling. Reach out to schedule a conversation or training today!
What's New:
September is Recovery Month! All month long across New York State our teams have been working to highlight recovery stories. We are inspired by those who share about their own addictions and journey to healing.
Our own Mid-Hudson PGRC, in their latest episode of The Hidden Addiction Podcast, interviewed Dr. Sandra Adell and Karen Lee Reddick. Both women are in recovery from gambling addiction, and are creating spaces for other black women to share their stories.
Here on Long Island partners have gathered for walks, memorials, trainings and celebrations. Our stories have power and where we gather and share them, we bring to light the struggles of others.
Learn more about Gambling Addiction by signing up for emails from our Training Center.
We asked Clinician Brandon Tosov why he was interested in supporting clients in recovery from Gambling Addiction. Here's what he said…..
"I became interesting in serving individuals impacted by gambling after realizing the positive impact a single person's motivation to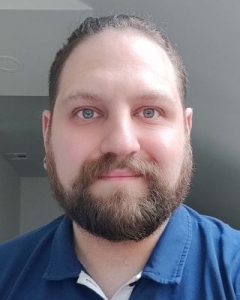 change can make. I have had both personal and professional experiences with problem gambling, as well as other addictions. I have been able to see both the negative effects it has on the individual and their families, while also having the privilege to see the positives that can come out of someone working towards positive change.
Problem Gambling in New York State…
About:
The Long Island Region PGRC is a program of the New York Council on Problem Gambling, which is funded by the New York State Office of Addiction Services and Supports.  The  goals of the PGRC are to increase public awareness about gambling addiction and connect those adversely affected with services that can help them.
The Long Island PGRC is dedicated to the positive transformation of lives harmed by problem gambling. This vision of transformation includes individuals, families, and communities. With a focus on supporting the individual and reducing barriers to care, the Long Island PGRC is truly the premier organization providing problem gambling services in the Long Island region of New York State.