Help for Gambling Problem on Long Island!

If you or a loved one would like help with a gambling problem, call
516-226-8342 or email us today at [email protected]
We offer many types of resources for individuals, as well as family members, impacted by problem gambling. Our services are confidential. We can help cover the cost of treatment, if needed.
SERVICES AVAILABLE:
One to one therapy sessions            Peer support groups
Clinician led groups                        Resource referral
Additionally, we work with community groups to learn about gambling. Reach out to schedule a conversation or training today!
September is Suicide Prevention Month. Problem Gambling prevention is suicide prevention.
Approx. 4-6 million Americans have a gambling problem; another 2 million have a gambling disorder. (National Council on Problem Gambling) The LIPGRC continues it's efforts to educate the community about problem gambling, but this month, in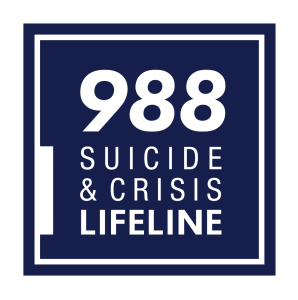 recognition of suicide prevention, we go one step further. One in five (20%) of people with a gambling problem will attempt or die by suicide – the highest of any addiction. (Moghaddam et al, 2015) This means that learning about and screening for problem gambling can reduce harm and save lives. Join us this month and be the one to ask about a loved one's gambling habits and how it is impacting their mental health.
Help for Veterans: Problem Gambling and more
The LIPGRC and agencies from across Long Island gathered at the Suffolk County offices on Tuesday August 29. Together we provided information, resources and tools for Veterans on Long Island. LIPGRC Team Lead Pam Brenner-Davis and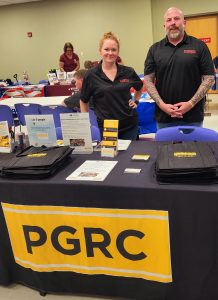 NYCPG Veteran Program Coordinator Jon Crandall were on hand to talk about Problem Gambling. Veterans are about 2x more likely to be impacted by problem gambling then their civilian counterparts.
Problem Gambling on College Campuses
Gambling among young adults is on the rise. Here on Long Island we are partnering with colleges and universities to spread the word about problem gambling and how to reduce it's harms  on campus. While gambling can be fun if you're of legal age, it's not a risk-free activity. For some college students, gambling for fun can turn into problem gambling impacting relationships, school work and overall health.  Check out our College Toolkit.  to learn how to help the young people in your life. For our university partners, we offer hands on support to reduce gambling and raise awareness on campus.
All In: The Addicted Gamblers Podcast
Fall In: The Problem Gambling Podcast for Military Service Members and Veterans
About:
The Long Island Region PGRC is a program of the New York Council on Problem Gambling, which is funded by the New York State Office of Addiction Services and Supports.  The  goals of the PGRC are to increase public awareness about problem gambling and connect those adversely affected with services that can help them.
The Long Island PGRC is dedicated to the positive transformation of lives harmed by problem gambling. This vision of transformation includes individuals, families, and communities. With a focus on supporting the individual and reducing barriers to care, the Long Island PGRC is truly the premier organization providing problem gambling services in the Long Island region of New York State.