Call or Text NOW for Help


(914) 

2

15-6440




Mid-HudsonPGRC@NYProblemGambling.org
What's New: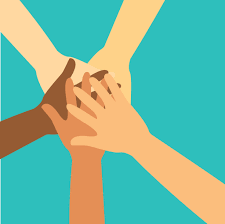 If there was one thing that our team learned this past year is that we are stronger together than apart.  The pandemic and life overall taught us to lean on each other, not just within our own team, but within our entire organization.  Every day, we ask people struggling to call us, reach out when they need help, but often the worker neglects themselves.  Working for the New York Council on Problem Gambling has reminded us that we can take care of ourselves and still be committed to connecting others to care.  In our most recent training, Problem Gambling in the Workplace, we hope to provide the listener with information on how to take care of self and be mindful of others and their everyday struggles or addictions (self-care vs. collective care) regarding gambling in the workplace.  In May we had the opportunity to partner with Rockland County Department of Mental Health to provide our Problem Gambling in the Workplace.  It was a pleasure speaking with the participants about how to make our working environments gambling-free, and what it means to take care of ourselves.  If you are interested in this training, please contact lyizar@nyproblemgambling.org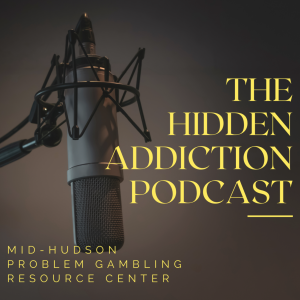 In the spirit of self and collective care, for the month of June, we decided to highlight Gamblers Anonymous in our latest episode of The Hidden Addiction Podcast.  Our special guest Joe B describes how a person struggling can benefit from the support group and how as a collective (GA, Gam-Anon, and the New York Council on Problem Gambling) we can bridge any gaps to help connect people to services and educate the public on this addiction.  Take a listen, share the link, or email us your comments at mid-hudsonpgrc@nyproblemgambling.org
Please also join Gamblers Anonymous for the Open meeting happening on June 13th at 6 pm EST.  This is an opportunity to hear from those affected by problem gambling. We are excited to recognize those in treatment and recovery and are ready to connect those who are still trying to find their way to help.  Click here to register for this amazing event.
Lastly, as a collective, we want to wish every person apart of the LGBTQIA+ community a happy Pride Month, we are all stronger together than apart.
Concerned about your loved one's gambling, click here to register for our online family group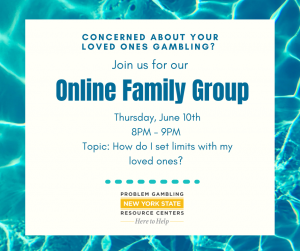 About:
The Mid-Hudson Region PGRC is a program of the New York Council on Problem Gambling, which is funded by the New York State Office of Addiction Services and Supports.  The Mid-Hudson PGRC is dedicated to addressing the issue of problem gambling within the Mid-Hudson New York region through increasing public awareness and connecting those adversely affected with services that can help them.
The Mid-Hudson PGRC is dedicated to the positive transformation of lives harmed by problem gambling. This vision of transformation includes individuals with a gambling problem as well as their families and communities. With a focus on supporting the individual and reducing barriers to care, the Mid-Hudson PGRC is truly the premier organization providing problem gambling services in the Mid-Hudson region of New York State.