Call or Text NOW for Help


(914) 

2

15-6440




Mid-HudsonPGRC@NYProblemGambling.org
What's New:
Statewide, the New York State Problem Gambling Resource Centers have been working on connecting the dots between various issues that are concerning the public. One example of this is how gambling addiction affects the unhoused community and the military veterans. Another population that we are connecting the dots with are those who are affected by domestic violence and intimate partner violence.
Did you know that about 1/3 of those with a gambling problem report being a victim or perpetrator of physical intimate partner violence (Dowling et al, 2016/17).  October is Domestic Violence Awareness Month, and we want to raise awareness with all the amazing organizations that are helping those in need and educate the community about how closely connected these two issues are.  For more information about these close connections please email us at Mid-HudsonPGRC@nyproblemgambling.org We offer social media posts, community/organizational training, and informational handouts.
Also, don't forget to register for the New York Council for Problem Gambling Annual Conference, October 27-28, 2021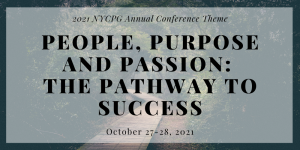 Concerned about your loved one's gambling, click here to register for our online family group.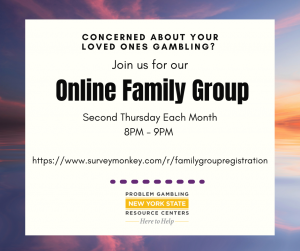 Support our podcast The Hidden Addiction on Google, Apple  Anchor, or Spotify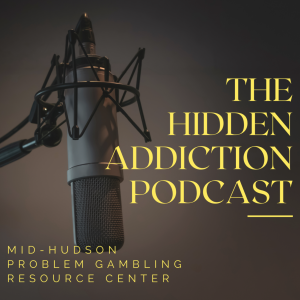 Would you like to be a part of our email list to get all our updates about what is going on locally, regionally and statewide?  Click the button below to sign up!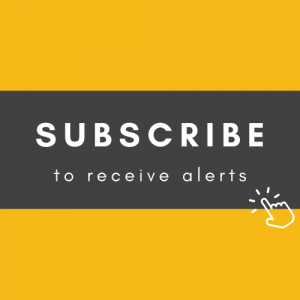 About:
The Mid-Hudson Region PGRC is a program of the New York Council on Problem Gambling, which is funded by the New York State Office of Addiction Services and Supports.  The Mid-Hudson PGRC is dedicated to addressing the issue of problem gambling within the Mid-Hudson New York region through increasing public awareness and connecting those adversely affected with services that can help them.
The Mid-Hudson PGRC is dedicated to the positive transformation of lives harmed by problem gambling. This vision of transformation includes individuals with a gambling problem as well as their families and communities. With a focus on supporting the individual and reducing barriers to care, the Mid-Hudson PGRC is truly the premier organization providing problem gambling services in the Mid-Hudson region of New York State.