Help to stop gambling now. Call us today!
Call NOW for Help to stop gambling


(914) 

2

15-6440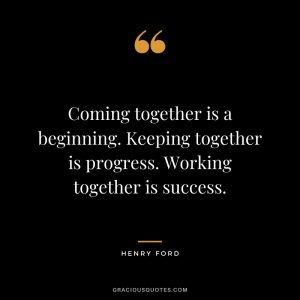 For the month of September we found ourselves coming together with some amazing people to recognize Recovery Month. We understand that the work to raise awareness is not a solo project, it definitely takes a community.  We at the Mid-Hudson Problem Gambling Resource Center are so grateful for new beginnings, continued support, and future positive changes.  Together we are paving roads so people can walk or run without falling.
WHAT'S NEW
Please join us in our next statewide hybrid event- Champions of Change: Time for a Call to Action on Veteran Problem Gambling.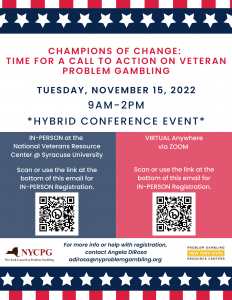 Check us out on Google, Apple  Anchor, or Spotify
Listen to our latest episode as we spoke with two black women in  recovery from gambling addiction. They share their journeys toward recovery and expressed why representation in the community of problem gambling matters.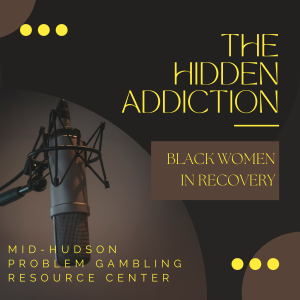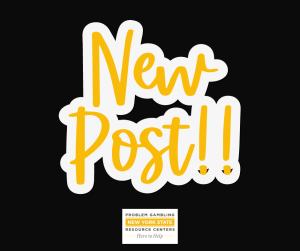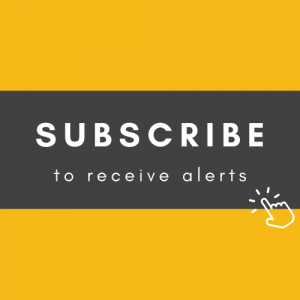 If you are a family member of a person who struggles with problems with gambling here is a resource for you. Know the Odds.
About:
The Mid-Hudson Region PGRC is a program of the New York Council on Problem Gambling, which is funded by the New York State Office of Addiction Services and Supports.  We are dedicated to addressing the issue of problem gambling within the Mid-Hudson New York region, through increasing public awareness and connecting those adversely affected with services, we can help.
The Mid-Hudson PGRC is dedicated to the positive transformation of lives harmed by problem gambling. This vision of transformation includes individuals with a gambling problem as well as their families and communities. With a focus on supporting the individual and reducing barriers to care, we are truly the premier organization providing problem gambling services in the Mid-Hudson region of New York State.