Call or Text NOW for Help


(914) 

2

15-6440




Mid-HudsonPGRC@NYProblemGambling.org
What's New:
May is Mental Health Awareness Month!  What does that mean to you?  Have you checked on your neighbors today?  Have you checked in with yourself today?  How are you holding up?  Our mental health is vital to our overall well-being; sometimes we go through life not checking in with ourselves because "life" gets in the way. Did you know that over 41% of those struggling with problem gambling also struggle with anxiety?  Let's not let "life" get in the way.  Today is a new day and we want you to ask yourself those questions.  If you need additional help working through your answers here are some resources that can help you. 
Project Hope – Supports the community through their emotional support helpline, educational materials, and trusted referrals. NY Project Hope helps people manage and cope with changes brought on by COVID-19. 
NAMI– This national grassroots organization advocates for community members struggling with mental health challenges by providing support groups and educational workshops.  There are several affiliated NAMI's across this region, reach out if you need help.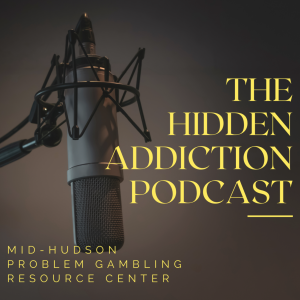 Of course, you have our organization, the Mid-Hudson Problem Gambling Resource Center.  We want to help you manage your addiction and mental health challenges.  Give us a call at 914-215-6440.  We are always HERE TO HELP! 
Check out The Hidden Addiction on Anchor or Spotify.  Also check out our Instagram and Facebook pages.  
About:
The Mid-Hudson Region PGRC is a program of the New York Council on Problem Gambling, which is funded by the New York State Office of Addiction Services and Supports.  The Mid-Hudson PGRC is dedicated to addressing the issue of problem gambling within the Mid-Hudson New York region through increasing public awareness and connecting those adversely affected with services that can help them.
The Mid-Hudson PGRC is dedicated to the positive transformation of lives harmed by problem gambling. This vision of transformation includes individuals with a gambling problem as well as their families and communities. With a focus on supporting the individual and reducing barriers to care, the Mid-Hudson PGRC is truly the premier organization providing problem gambling services in the Mid-Hudson region of New York State.