How to stop gambling and sports betting, online help for gambling.
Mid-Hudson PGRC is "Here to Help".
Help to stop gambling and sports betting.
(833) 437- 8364



"How do I or someone I know stop
online gambling or sports betting?"
______________________________________________________________________________
Online, Casino, Gambling, and Sports Betting Counseling and
Clinical Recruitment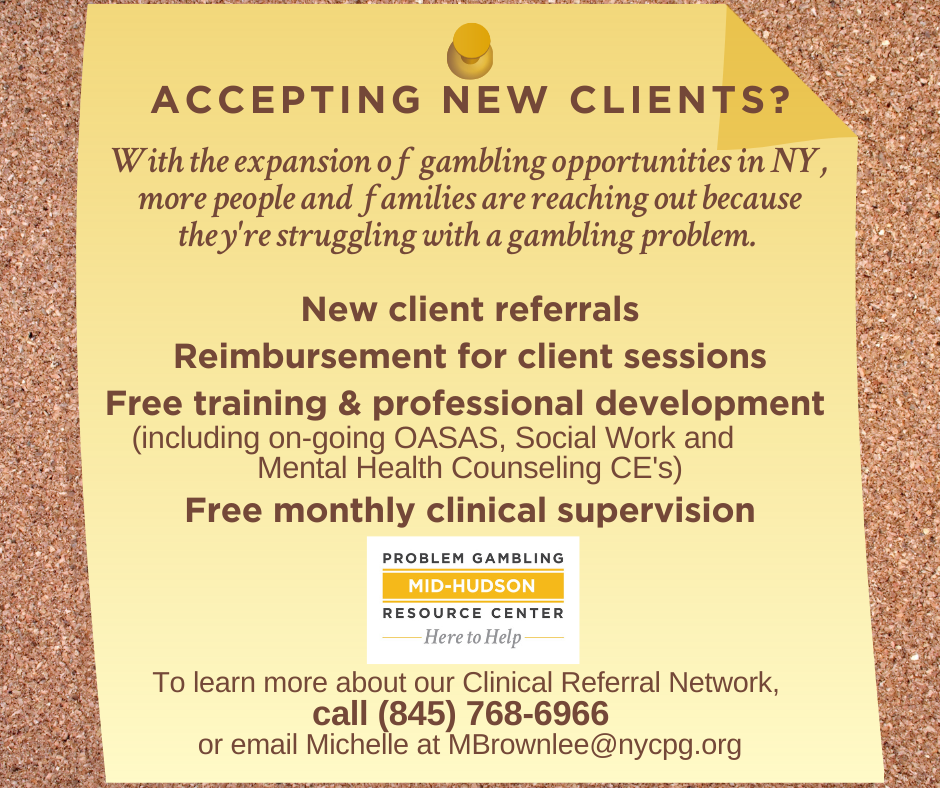 Free Problem Gambling Training is Available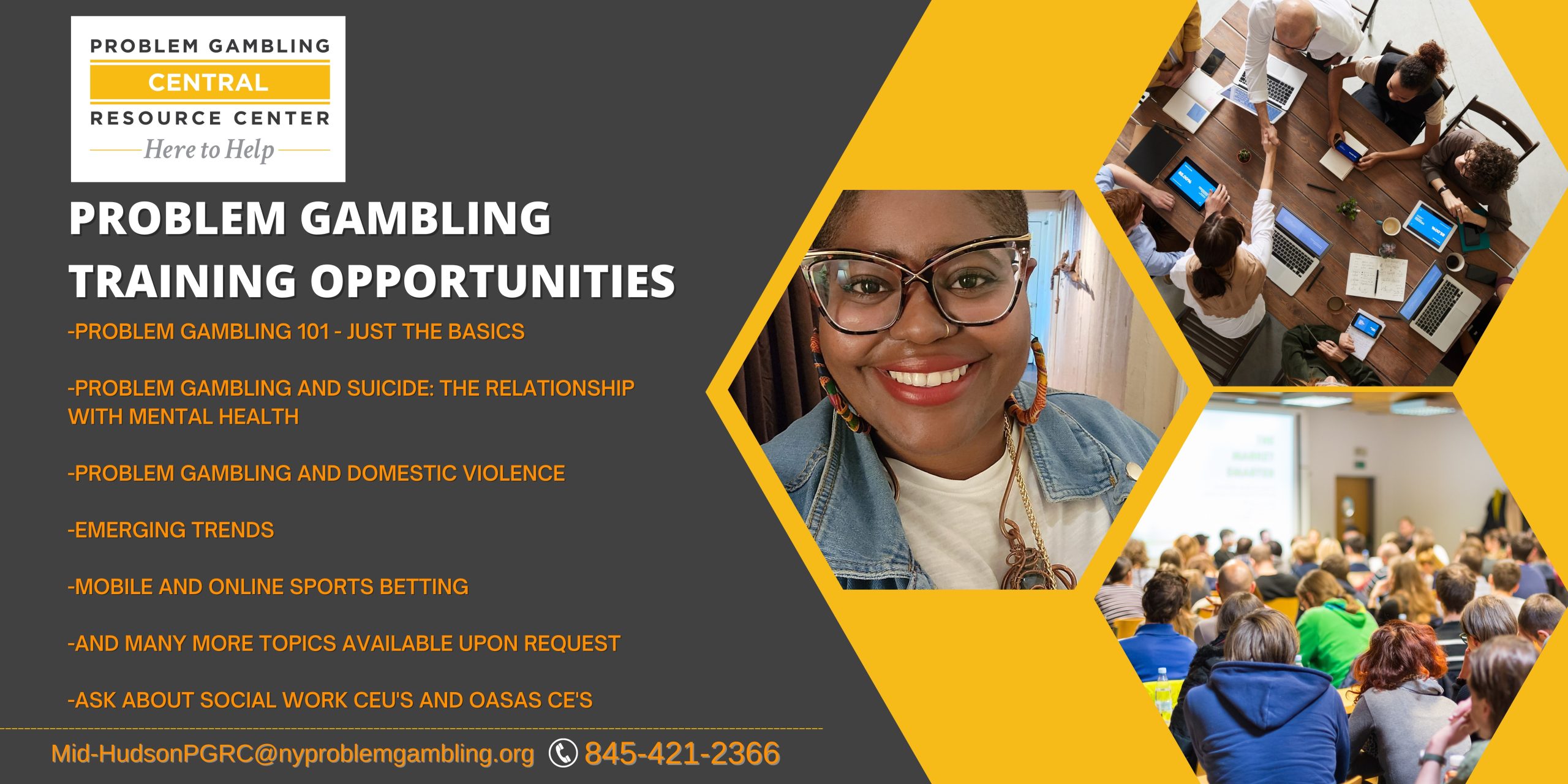 NYCPG Blog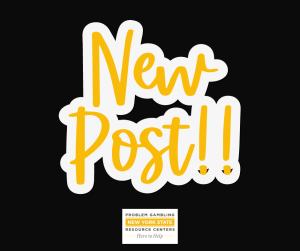 Risky Business- College Students and Gambling
If you are a family member of a person who struggles with problems with gambling

here

is a resource for you. Know the Odds.
Help to stop gambling and sports betting.
 Call

(833) 437- 8364
SERVICES AVAILABLE:
ONE-TO-ONE THERAPY SESSIONS 
Available to the individual having difficulties with gambling and their families. Financial assistance is available. Telehealth is available.
PEER SUPPORT GROUPS
Group recovery support. Available in-person, via zoom, or by phone.
CLINICIAN LED GROUPS
Led by our specially trained Problem Gambling Treatment providers.
ONLINE RESOURCES
Available to individuals and family members.
Who Do We Serve?
We serve Sullivan, Ulster, Orange, Dutchess, Rockland, Putnam, and Westchester Counties. Now, confidential help to stop gambling and gambling counseling is here in Mid-Hudson New York (MH).
Not in Mid-Hudson?
Finger Lakes PGRC  Central PGRC  Northeast PGRC  Western PGRC
NYC PGRC's  Bronx   Brooklyn  Queens  Staten Island  Manhattan Long Island PGRC
______________________________________________________________
Confidential email. Help with gambling problems. Also, help to stop gambling.
About:
The Mid-Hudson Region PGRC is a program of the New York Council on Problem Gambling, which is funded by the New York State Office of Addiction Services and Supports.  We are dedicated to addressing the issue of problem gambling within the Mid-Hudson New York region, through increasing public awareness and connecting those adversely affected with services, we can help.
The Mid-Hudson PGRC is dedicated to the positive transformation of lives harmed by problem gambling. This vision of transformation includes individuals with a gambling problem as well as their families and communities. With a focus on supporting the individual and reducing barriers to care, we are truly the premier organization providing problem gambling services in the Mid-Hudson region of New York State.