Impacted by problem gambling? Call 1-(833) 437-3864
-All calls are confidential-
Problem Gambling Resource Centers Offer:
 – One on One Therapy    – Sessions Peer Support Groups    – Clinician Led Groups      – Screening Tools      – Educational Presentations 
The New York City PGRC currently offers treatment options available in English, Spanish, Mandarin Chinese, Tagalog, Urdu, Hindi, and Russian. We're always on the lookout for new clinicians to expand our range of treatment options. If you or someone you know is interested in joining our clinician network, click here to view our Eligibility Requirements.
---
 
BIPOC CULTURE AND GAMBLING HARMS
BIPOC Culture and Gambling: Gambling is an activity done for hundreds of years in many communities. In many cultures and communities, it is a national pastime, a way to socialize with others. In many BIPOC communities gambling is not seen as a problematic activity.   Additionally, some types of gambling may not be considered gambling in their communities. In a recent survey by the NYCPG DEI Team, dominos, video games/loot boxes, lottery, scratch-offs, and cards are several types of gambling activities that BIPOC communities do not always associate with gambling.
Why screen the BIPOC Community for Problem Gambling? Gambling disorder leads to financial, emotional, social, occupational, and physical harm. However, many cases of gambling disorder go undetected, due to lack of awareness, education, and limited assessment for this problem. Studies show that among BIPOC Communities there are higher levels of anxiety, depression, suicidal tendencies, Post-Traumatic Stress Disorder (PTSD), and other mental health disorders, all of which can co-occur with gambling.
Barriers with Problem Gambling Treatment & Services   The shame and stigma associated with gambling problems can be further compounded within BIPOC communities. This can be because of a distrust of the medical system, or lack of services for those who are undocumented. In addition, treatment options can be limited for those in BIPOC communities, service availability may not be equitable, culturally specific, or in a client's native language.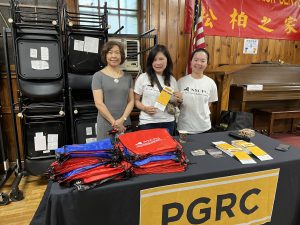 BUILDING BRIDGES OUTREACH PROGRAMS:
Hispanic/Latinx Street Team: Services include outreach, assessments, and educational sessions for the Hispanic/Latinx communities.

Asian Problem Gambling Services (ASP) Services include

outreach and awareness efforts, education, and support services in Chinese, Mandarin, and Cantonese
                 

The New York City (NYC) Problem Gambling Resource Center is a program of the New York Council on Problem Gambling, which is funded by the New York State Office of Addiction Services and Supports.  The New York City PGRC is dedicated to addressing the issue of problem gambling through increasing public awareness and connecting those adversely affected with services that can help them.
The NYC Problem Gambling Resource Center is dedicated to the positive transformation of lives harmed by gambling. This vision of transformation includes individuals with a gambling problem as well as their families and communities. With a focus on supporting the individual and reducing barriers to care, the NYC PGRC is truly the premier center for providing problem gambling services.

By designating October as National Depression and Mental Health Awareness Month, the PGRC is raising awareness of the effects of problem gambling. Did you know that almost 60% of people who have a gambling issue also experience depression? Here are more Comorbidities of gambling.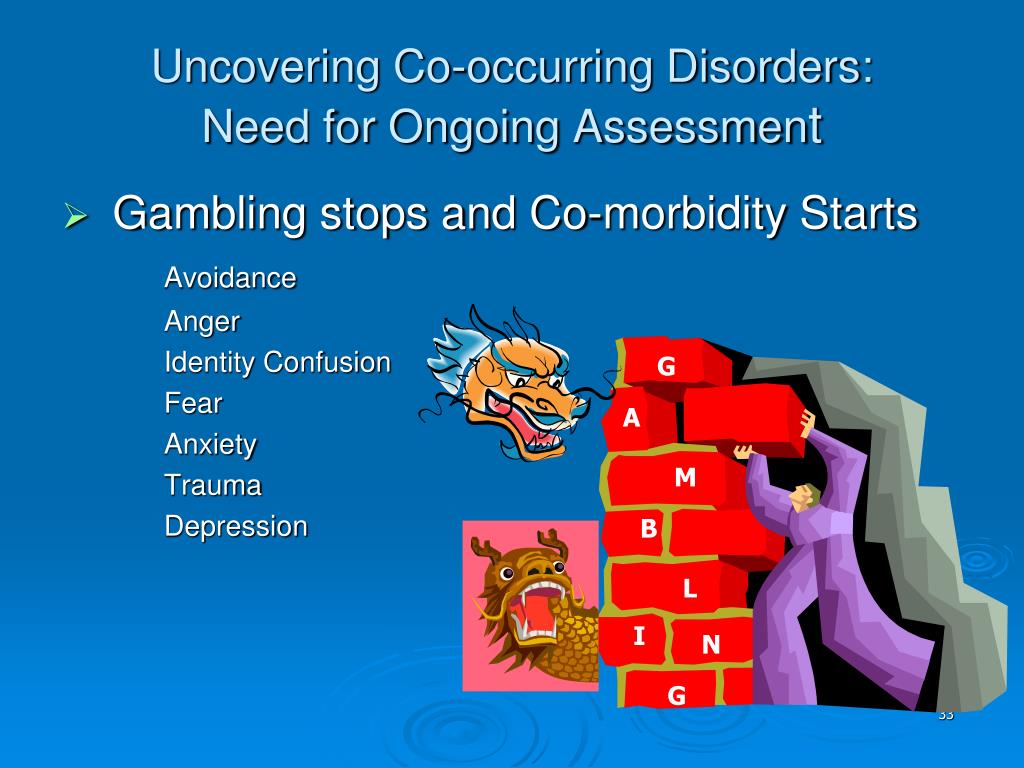 Social Media: NYC PGRC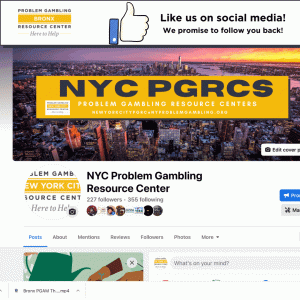 .