Are you struggling with gambling activities?
Need help with Mobile Sports betting, scratch off's, or other gambling activities
929-222-9566
.                     
*Spanish-speaking resources below*
---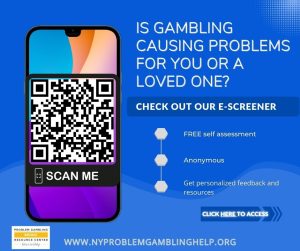 If you are struggling with gambling activities and unclear if it
is becoming a burden click link: E-Screener – Problem Gambling Resource Centers (nyproblemgamblinghelp.org)
e-screeners are available in Spanish as well.
_________________________________________________________________________________________
Financial Health
We talk about our emotional health and our physical health, but often we neglect to talk about our financial health. So, let's talk about finances and gambling. We call problem gambling the hidden addiction because it is easy to hide. However, did you know that financial problems can often be some of the first signs of a gambling problem?  
Those struggling with gambling often think money is the root of their problem, and money will make it better. This is why problem gamblers often chase their losses; they think the next big win will get them the money needed to get out of debt. However, this is not the case as with a gambling addiction. No win will ever be enough as the compulsion to continue gambling is there.   
The Impact of Finances on Problem Gamblers
If you or a loved one are struggling with gambling, you may see some of the warning signs that impact your finances:   
Overdue bills 

 

Maxed out credit cards  

 

Always short of money, despite adequate income 

 

Cannot provide for basic needs (food, clothing, shelter) 

 

Relies on borrowing money from friends, family, or coworkers 

 

Develops a pattern of extremely high-risk investing or frequent trading 

 

Money is pulled from home equity, savings, investment, or retirement accounts 

 

Household and personal items are pawned or sold for cash 

 

Frequent, multiple payday loans or cash-advances 

 

Property is repossessed 

 

Home is in foreclosure 
For help call 929-222-9566
_____________________________________________________________________
Spanish Resources:
PGRC Kiosk Card – Spanish – Bronx
---
Follow us, please!!!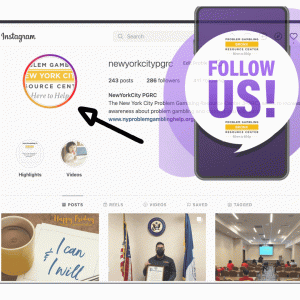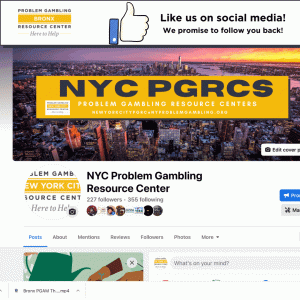 The Bronx Problem Gambling Resource Center is a program of the New York Council on Problem Gambling, which is funded by the New York State Office of Addiction Services and Supports.  The Bronx PGRC is dedicated to addressing the issue of problem gambling in the Bronx through increasing public awareness and connecting those adversely affected with services that can help them.
The Bronx Problem Gambling Resource Center is dedicated to the positive transformation of lives harmed by problem gambling. This vision of transformation includes individuals with a gambling problem as well as their families and communities. With a focus on supporting the individual and reducing barriers to care, the Bronx PGRC is truly the premier center for providing problem gambling services in Bronx, NY.
Media: