Struggling with GAMBLING?
Need help with mobile sports betting, scratch off's, or other gambling activities
929-222-9566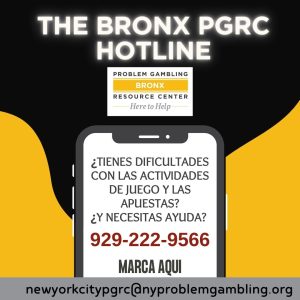 *Spanish-speaking resources below*
---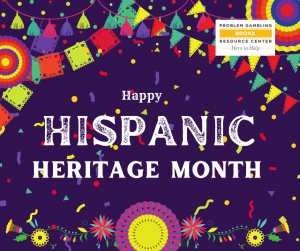 .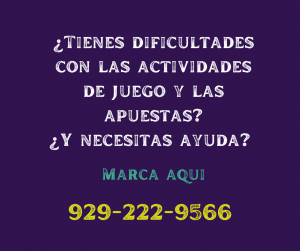 September 15, thur October 15
The Bronx PGRC would like to wish the Latinx & Hispanic Community a happy & healthy heritage month.
Spanish-speaking Therapist available
If you or a loved one is struggling with gambling
We are here to help!
---
September is Recovery Month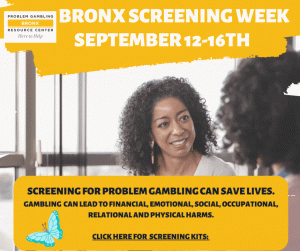 .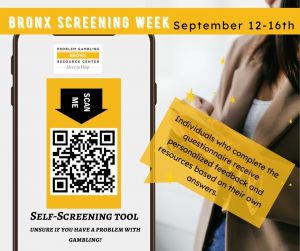 September is Recovery Month! Every September we celebrate the strides made by those in recovery from substance use, mental health, and gambling. Recovery Month works to promote and support new evidence based treatment and recovery practices. In addition, it is the time to celebrate the strong and proud recovery community as well as the dedication of service providers and community members who make recovery possible.
"I've only been in recovery from my gambling addiction for a few months now but, working with my therapist has been so helpful. Each time we talk, I come away feeling more optimistic about being in recovery, my gambling addiction and, even, my personal relationships. His wealth of knowledge and teaching methods have provided me with better ways to work through issues. Thanks to my therapist, it's getting a whole lot easier not to gamble."  – Adam  
---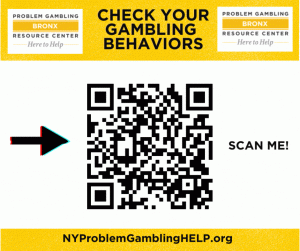 If you are struggling with gambling activities and unclear if it
is becoming a burden click link: E-Screener – Problem Gambling Resource Centers (nyproblemgamblinghelp.org)
e-screeners are available in Spanish as well.
For help call 929-222-9566
_____________________________________________________________________
Spanish Resources:
PGRC Kiosk Card – Spanish – Bronx
_________________________________________________________________________________________
Follow us, please!!!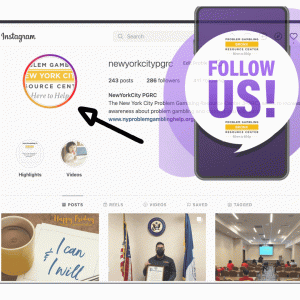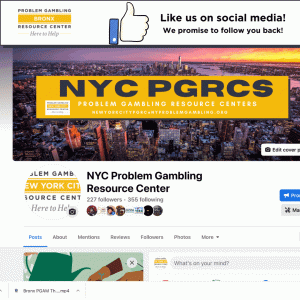 The Bronx Problem Gambling Resource Center is a program of the New York Council on Problem Gambling, which is funded by the New York State Office of Addiction Services and Supports.  The Bronx PGRC is dedicated to addressing the issue of problem gambling in the Bronx through increasing public awareness and connecting those adversely affected with services that can help them.
The Bronx Problem Gambling Resource Center is dedicated to the positive transformation of lives harmed by problem gambling. This vision of transformation includes individuals with a gambling problem as well as their families and communities. With a focus on supporting the individual and reducing barriers to care, the Bronx PGRC is truly the premier center for providing problem gambling services in Bronx, NY.
Media: