Call NOW for Help
(929) 955-3061

What's New:

Change is challenging. If you are looking at this site, it is for a reason.  
Perhaps you notice that gambling is causing problems in your life but are worried about how you will get through the day without the excitement of placing a bet. Or maybe you are worried about how the gambling behavior of someone you love is impacting your life.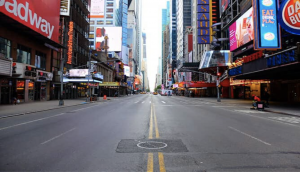 Maybe you are unsure whether you even have a problem and are looking for more information because someone you love wants you too.  
Regardless, we are glad you are here.  
The past year has been challenging and unpredictable for so many of us. Our daily routines have been uprooted due to the coronavirus pandemic. Some of us are mourning the loss of loved ones.  
Gambling can be used as a way to escape from all of this, but it can also cause mounting problems of its own.  
If you suspect that gambling is making your life worse in any way and are ready to meet the challenge and take the journey of exploring this further, our team is here. When you are ready, give us a call for a confidential chat. 
(Leave up thank you list of all of the partners who participated in PGAM) 
(Can you also add our IG page to the "Stay Connected" section of the right hand menu of the page? https://www.instagram.com/newyorkcitypgrc/) 
About:
The Manhattan Problem Gambling Resource Center is a program of the New York Council on Problem Gambling, which is funded by the New York State Office of Addiction Services and Supports.  The Manhattan PGRC is dedicated to addressing the issue of problem gambling in Manhattan through increasing public awareness and connecting those adversely affected with services that can help them.
The Manhattan Problem Gambling Resource Center is dedicated to the positive transformation of lives harmed by problem gambling. This vision of transformation includes individuals with a gambling problem as well as their families and communities. With a focus on supporting the individual and reducing barriers to care, the Manhattan PGRC is truly the premier center for providing problem gambling services in Manhattan, NY.