Call NOW for Help
(347) 761-3103
What's New:
Queens is finally in a healing state.  
If you or someone you love is negatively affected by gambling, know that the Queens PGRC is dedicated to helping you heal as well. There is no time like the present to begin your recovery journey.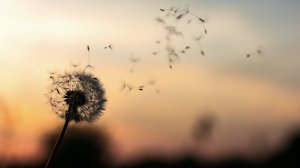 The past year has presented many new challenges across NYC's biggest melting pot. We want to make sure every community in Queens can cross Problem Gambling off their list of worries. That's why we're excited to announce our newest partnerships:
The Minkwon Center for Community Action, who have added us to their referral list and have shared our Stakeholder Survey across their social media. The Minkwon Center empowers the Korean American community and advocates for supports and services for Asian American and immigrant communities.
The LGBT Network, who have added us to their wide list of resources that are offered through their network of non-profit organizations that serve the LGBT communities of Queens and Long Island. 
Look out for us in the community in the following coalitions: Jamaica Community Partnership, Together We Can Community Resource Center, and The Queens Consortium on Alcoholism and Substance Abuse.
The Queens PGRC currently offers treatment options available in: English, Spanish, Mandarin Chinese, Tagalog, Urdu, Hindi, and Russian. We're always on the lookout for new clinicians to expand our range of treatment options. If you or someone you know is interested in joining our clinician network, click here to view our Eligibility Requirements.
Want to get involved and bring problem gambling awareness to your neighborhood or community? Have questions about the programs and services we offer? Get in touch with us at 347-761-3103 or email us at newyorkcitypgrc@nyproblemgambling.org

About:
The Queens Problem Gambling Resource Center is a program of the New York Council on Problem Gambling, which is funded by the New York State Office of Addiction Services and Supports.  The Queens PGRC is dedicated to addressing the issue of problem gambling in Queens through increasing public awareness and connecting those adversely affected with services that can help them.
The Queens Problem Gambling Resource Center is dedicated to the positive transformation of lives harmed by problem gambling. This vision of transformation includes individuals with a gambling problem as well as their families and communities. With a focus on supporting the individual and reducing barriers to care, the Queens PGRC is truly the premier center for providing problem gambling services in Queens, NY.