Call NOW for Help
(518) 801-1491
What's New:
What a November to remember!  On November 1, the Northeast PGRC celebrated our one-year anniversary!  We have been so fortunate to meet so many different people who help support our mission.  We will continue to work together to help connect those adversely impacted by gambling to treatment.
One of our goals is to help educate and raise awareness about the issue of problem gambling.  Recently, we have been so fortunate to have received so many requests to do just that.
We would like to thank Sarah Luck and our friends in Fulton County for inviting our team to present at their Annual Drug Court Training Program.  We were able to educate over 80 people about problem gambling and how it can impact individuals, families and communities.  We had the pleasure of co-presenting with our partners at the NYS Office of Addiction Services and Supports (OASAS) who shared information on the screening tools available to screen for problem gambling.
The NYS Department of Transportation held their Annual Health and Wellness Fair in November.  At this event we were able to provide information to their employees on problem gambling.  The NYS Office of Mental Health invited us to come and do a lunch and learn session on gaming and gambling. Thank you to those who took the time to come. We had a wonderful discussion.
We were honored to have had the opportunity to meet with Mayor Meg Kelly of the City of Saratoga Springs.  We discussed the resources our PGRC has available to help those who are adversely impacted by gambling.  Thank you, Mayor Kelly for providing us with local contacts to follow up with to raise awareness and connect those in need to help.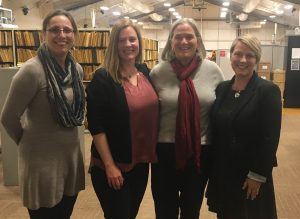 And last, but certainly not least, we wrapped up November with our NYCPG Annual Conference on Problem Gambling.  What an amazing few days of hearing from some of the leading experts in the field of problem gambling.  We had the pleasure of meeting and networking with people all-across NYS and beyond, including our counterparts from all the statewide PGRCs and our network of problem gambling treatment specialists here in the Northeast region.  We have so much to be thankful for!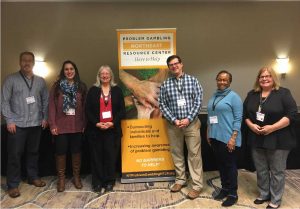 About:
The Northeast Problem Gambling Resource Center is a program of the New York Council on Problem Gambling, which is funded by the New York State Office of Addiction Services and Supports.  The Northeast PGRC is dedicated to addressing the issue of problem gambling within the Northeastern New York region through increasing public awareness and connecting those adversely affected with services that can help them.
The Northeast Problem Gambling Resource Center is dedicated to the positive transformation of lives harmed by problem gambling. This vision of transformation includes individuals with a gambling problem as well as their families and communities. With a focus on supporting the individual and reducing barriers to care, the Northeast PGRC is truly the premier organization providing problem gambling services in the Northeastern region of New York State.