If you or a someone you know needs help with a gambling problem, WE CAN HELP!
518-801-1491
or email us today at
NortheastPGRC@NYProblemGambling.org
All calls are confidential.
We offer a variety of resources for both individuals and family members impacted by problem gambling. Our services are confidential. We can help cover the cost of treatment, if needed.
SERVICES AVAILABLE:
ONE TO ONE THERAPY SESSIONS 

Available to the individual having difficulties with gambling and their families. Financial assistance available. Telehealth available.

PEER SUPPORT GROUPS

Group recovery support. Available in-person, via zoom or phone.

CLINICIAN LED GROUPS

Led by our specially trained Problem Gambling Treatment providers.

ONLINE RESOURCES

Available to individuals and family members.
What's New: 
May is Mental Health Awareness Month
Mental Health Awareness Month is a time to recognize the millions of Americans who are living with a mental illness such as depression, anxiety, bipolar disorder, mood disorder or personality disorder. But did you know that problem gambling can also be a source of emotional distress for someone?
Problem gambling and mental health are closely connected. Nearly two-thirds of gamblers surveyed reported that their mental health has suffered as a result of their gambling. People with depression may engage in gambling to elevate their mood. Those with anxiety may gamble to manage their symptoms, as they often report feeling little to no anxiety when gambling. Individuals with bipolar disorder may use gambling to elevate their mood during depressive states or impulsively engage in gambling during their manic states. Others may gamble to deal or cope with trauma. Gambling disorder has the highest rate of suicide than any other addiction. About 50% of those struggling with a gambling problem have either thought about or attempted suicide.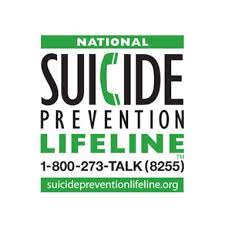 Problem gambling does not just affect the individual who is gambling, but also their loved ones. Each person struggling with gambling problems affects an additional 8-10 people closest to them. In one study, over 90% of those affected by someone's gambling behavior reported feeling emotional distress.
The Northeast Problem Gambling Resource Center is here to support anyone affected by problem gambling. Call 518-801-1491 or email us NortheastPGRC@NYProblemGambling.org.
For additional resources and supports related to mental health and wellness, check out our partners below.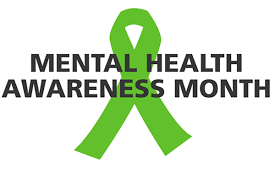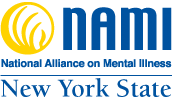 New PGRC Blog Post – May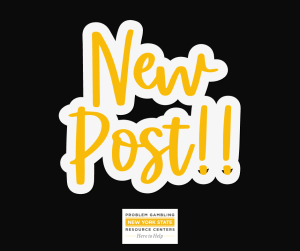 NE PGRC visits campus for SUNY Adirondack Mental Health Resource Fair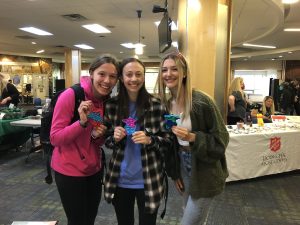 The college years are often the age when many mental health issues first manifest, and it can be a time of significant stress and pressure. SUNY Adirondack has taken steps to ensure that their students are equipped to manage their emotional well-being. With the end of the semester approaching and finals around the corner, students were able to take a break and stop by the student center to learn about the resources available to them both on and off campus to support their mental wellness. The Northeast PGRC was there to inform students about the risks associated with gambling through a fun trivia game. To learn more about problem gambling prevention on college campuses reach out to us today! We have a toolkit ready to assist you!
NYCPG Resource Library – Information at Your Fingertips!
Did you know that the NY Council on Problem Gambling has a Resource Library? Here you can find useful information about problem gambling such as research and data, helpful videos, links to websites, and other additional resources. Be sure to check it out.
Learn with us!

This spring we are partnering with our Employee Assistance Programs in the Northeast region to provide a series of training centered around issues related to problem gambling. If your organization is interested in hosting a training, reach out to our Team Leader, Brandy Richards today. Contact info: brichards@nyproblemgambling.org
Ways to Get Involved
Screening tools – Does your organization screen for problem gambling? There are a variety of simple screening tools you can use. Access screening tools here: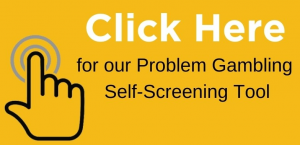 Education – We offer a variety of free in-person and virtual training opportunities. Contact Brandy Richards to schedule a training for your students, staff or community members – brichards@nyproblemgambling.org 
Outreach – We have a variety of resources and materials to help you and others learn about what problem gambling is, how it can affect different populations, and warning signs to look for. Contact us to get yours today: NortheastPGRC@NYProblemGambling.org  
Show your support – Do you care about problem gambling? Get your partner seal here: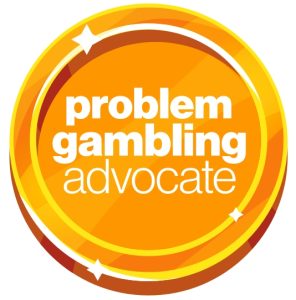 https://www.dropbox.com/sh/iadsfq06cic5jby/AABGIptX_cmw9_vHkhRt6HPDa?dl=0 
Join our efforts – To learn more about how YOU can help us, help others, email us at NortheastPGRC@NYProblemGambling.org 
We're here to help! 
About:
The Northeast Problem Gambling Resource Center is a program of the New York Council on Problem Gambling, which is funded by the New York State Office of Addiction Services and Supports.  The Northeast PGRC is dedicated to addressing the issue of problem gambling within the Northeastern New York region through increasing public awareness and connecting those adversely affected with services that can help them.
The Northeast Problem Gambling Resource Center is dedicated to the positive transformation of lives harmed by problem gambling. This vision of transformation includes individuals with a gambling problem as well as their families and communities. With a focus on supporting the individual and reducing barriers to care, the Northeast PGRC is truly the premier organization providing problem gambling services in the Northeastern region of New York State.