If you or a someone you know needs help with a gambling problem, WE CAN HELP!
518-801-1491
or email us today at
All calls are confidential.
In addition, we offer a variety of resources for both individuals and family members impacted by problem gambling. Our services are confidential. We can help cover the cost of treatment, if needed.
SERVICES AVAILABLE:
ONE TO ONE THERAPY SESSIONS 

Available to the individual having difficulties with gambling and their families. Financial assistance available. Telehealth available.

PEER SUPPORT GROUPS

Group recovery support. Available in-person, via zoom or phone.

CLINICIAN LED GROUPS

Led by our specially trained Problem Gambling Treatment providers.

ONLINE RESOURCES

Available to individuals and family members.
What's New: 
Happy Holidays!
The holiday season is upon us! For many it is filled with celebrations and joy, but for someone recovering from problem gambling or gambling disorder, the holiday season can also be filled with many opportunities to gamble which may threaten their recovery.
Let's take a look at a few examples of potential triggers to someone's recovery from a gambling problem:
Online betting opportunities are plentiful and can be done at home or at work
Poker and other card games played by family and friends at social gatherings
Scratch-off tickets given as gifts
Holiday sporting events provide opportunities to place bets on winners and outcomes
Increased advertising, promotions, and incentives to gamble on sports
Mobile sports betting is readily accessible and easy to hide from loved ones
Holiday travel to destinations, resorts, and other places where gambling opportunities are available
There may be other situations that can cause triggers or urges to gamble. Here are some tips to help avoid these situations if you or a loved one is working on their recovery.
Avoiding Holiday Triggers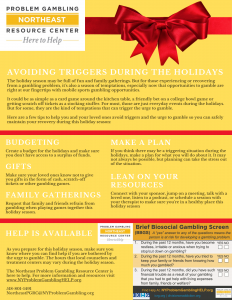 Recovery Resources:
With the increase in technology, there are even more resources available than ever before. If the holidays are a stressful time for you, make sure to take advantage of the resources that are out there.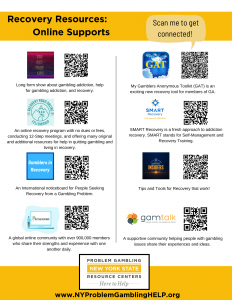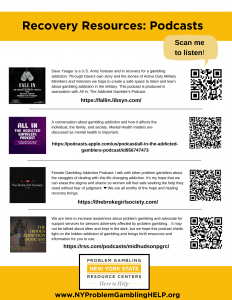 Check out this episode of The Hidden Addiction Podcast on Holiday Stressors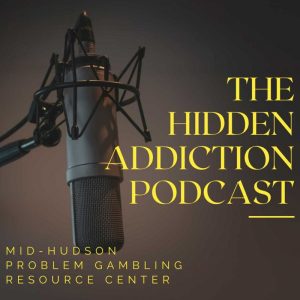 https://rss.com/podcasts/midhudsonpgrc/346292/
NYCPG Veteran and Problem Gambling Conference
Veterans are impacted by problem gambling and gambling disorder at a higher rate than their civilian counterparts. With the highest suicide rate among any other addiction, problem gambling is a priority issue that must be addressed in connection with Veteran wellness and suicide prevention.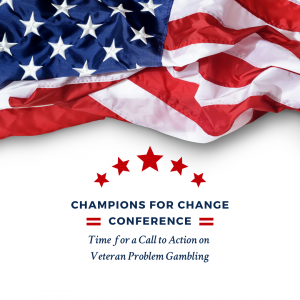 Champions of Change: Time for a Call to Action on Veteran Problem Gambling was the first ever Veteran Conference for NYCPG. This conference was for Veterans, families, and Veteran-serving professionals & treatment providers to learn about the impact of problem gambling on the Veteran community. Experts in the field shared vital information as well as ways that everyone can support Veteran health and wellness by increasing awareness, screening, and treatment options for problem gambling a nd gambling disorder. If you missed it, you can view the conference here:
Partner Spotlight: Veteran Problem Gambling Suicide Prevention Coalition of the Capital Region
Did you know that Veterans are 2x as likely than their civilian counterparts to develop a Problem Gambling behavior? 44.7% of Veterans who have problem gambling have had thoughts of suicide and 20.8% of them attempted suicide at least once.  In contrast, 28.1% of non-gambling veterans have had thoughts of suicide and 8.7% of them attempt suicide at least once.
The Veteran's Problem Gambling Suicide Prevention Coalition of the Capital Region has been meeting monthly for a year discussing the topics of problem gambling and suicide risk among the Veteran population. The goals for this coalition are to:
To develop a coalition within Albany, Schenectady, Rensselaer, and Saratoga counties for the purpose of bringing awareness to the community on problem gambling and suicide prevention among the Veteran population.
Identify Service Members, Veterans, and their families and screen for suicide risk and problem gambling.
Promote connectedness to resources and improve care transitions
Increase education regarding lethal means safety and safety planning
Increase protective factors and reduce risk factors for problem gambling and suicide.
Throughout this last year, the Coalition has worked on educating our community through various events such as trainings, panel discussions and outreach.  With the events held, the Coalition was able to target several community sectors, including federal, state, nonprofit organizations. Data collected this past year has shown a need for increased education and awareness for problem gambling and the risk for suicide within the Veteran and military population.
To learn more or join the conversation, email [email protected]
Did you 

know that veterans and active military personnel are two to three times more likely to develop gambling problems than the general population? We are fortunate to have had the opportunity to raise awareness about this issue and let our military service members, veterans and caregivers know that there are supports and resources available to help address problems related to gambling. That's why we have a dedicated Veteran Outreach Coordinator on staff to assist our veterans.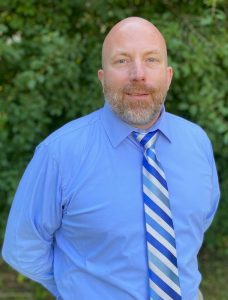 Meet Jonathan Crandall, Veteran Outreach Coordinator |USMC'98 to '06. Jonathan is here to serve the brave men and women who have served our country. If you are a veteran or a loved one of a veteran that struggles with problem gambling, call Jonathan at (315) 748-1163 or email [email protected] He is here to help!
Screening Saves Lives
We encourage everyone to screen for problem gambling. Screening for problem gambling can save lives.
For screening tools and additional resources visit the NY Council on Problem Gambling.
If your organization has a website or social media pages, feel free to share our eScreener link so people can do a self-assessment.
If you think you or someone you care about may be struggling with gambling there are confidential and anonymous screening tools to help assess these behaviors and risks. Check your gambling behaviors here: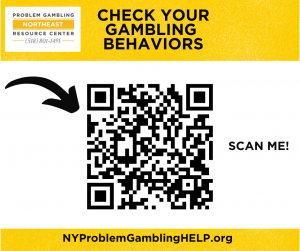 Recovery Resources – #TalkingHelps
We understand the importance of peer support when it comes to problem gambling. Listening and learning from someone with lived experience is a valuable asset to someone's recovery journey.  We are so fortunate to have so many partners in recovery with lived experience who are willing to listen to others and share their experiences with others.
Check out these amazing resources, podcasts and YouTube channels: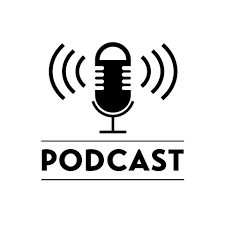 All In: The Addicted Gamblers Podcast
Ambitious Addicts: Beyond the Twelve Steps
Fall In: The Problem Gambling Podcast for Military Service Members and Veterans
Voices of Problem Gambling Recovery
I, Butterfly: A Podcast for Affected Others
Learn with us!

If your organization is interested in learning more about problem gambling through an in-person or virtual training, reach out to our Team Leader, Brandy Richards today. Contact info: [email protected]
NYCPG Resource Library – Information at Your Fingertips!
Check out the NY Council on Problem Gambling Resource Library.
How to Get Involved
Screening tools – Does your organization screen for problem gambling? There are a variety of simple screening tools you can use. Access screening tools here: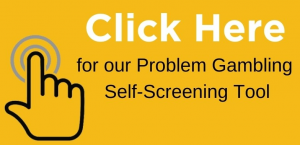 Education – We offer a variety of free in-person and virtual training opportunities. Contact Brandy Richards to schedule a training for your students, staff or community members – [email protected] 
Outreach – We have a variety of resources and materials to help you and others learn about what problem gambling is, how it can affect different populations, and warning signs to look for. Contact us to get yours today: [email protected]  
Show your support – Do you care about problem gambling? Get your partner seal here: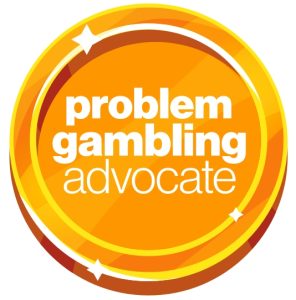 https://www.dropbox.com/sh/iadsfq06cic5jby/AABGIptX_cmw9_vHkhRt6HPDa?dl=0 
Join our efforts – To learn more about how YOU can help us, help others, email us at [email protected] 
We're here to help! 
About:
The Northeast Problem Gambling Resource Center is a program of the New York Council on Problem Gambling, which is funded by the New York State Office of Addiction Services and Supports.  The Northeast PGRC is dedicated to addressing the issue of problem gambling within the Northeastern New York region through increasing public awareness and connecting those adversely affected with services that can help them.
We are dedicated to the positive transformation of lives harmed by problem gambling including individuals with a gambling problem as well as their families and communities. With a focus on supporting the individual and reducing barriers to care, the Northeast PGRC is truly the premier organization providing problem gambling services in the Northeastern region of New York State.