Call NOW for Help
(518) 801-1491
What's New:
Summer is in full swing, and even though the sun hasn't been shining very much these days, we've been able to find the brightness by doing what we do best: raising awareness about the issue of problem gambling and getting people connecting to care.
We are working with the Glove City Coalition to adapt their bylaws to include language around problem gambling. Their mission is to reduce substance use among youth and to create a healthy community. Research shows that youth who gamble are more likely to be using substances such as alcohol and marijuana. For more information on underage gambling, check out our palm card section on the right. We would like to thank the Glove City Coalition members for recognizing that problem gambling can have a negative impact on their community and for taking measures to promote awareness in the City of Gloversville. If you're coalition is interested in learning more or updating your bylaws to incorporate problem gambling language, please reach out to us at NortheastPGRC@NYProblemGambling.org
The Columbia Greene ReEntry Task Force has been an avid supporter of the work we do here at the Northeast PGRC. We recently provided a training on the connection between problem gambling and the justice impacted population to their task force members. Thank you to Laurie Scott for inviting us to present to this group. Through these educational opportunities, we hope to help those who work with this population recognize that the rates of problem gambling among those who have been incarcerated is much higher (19x's higher) than the general population. If your organization would like to learn more about how problem gambling can impact the individuals you work with and serve, please reach out to our Team Leader, Brandy Richards at brichards@nyproblemgambling.org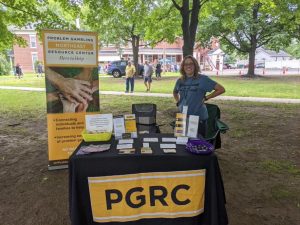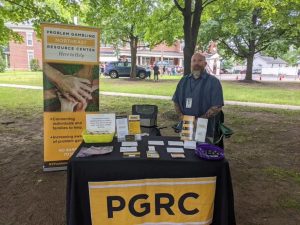 Veteran's and active-duty military personnel are another special population that have high rates of problem gambling and suicide. Our Veteran's Outreach Coordinator, Jonathan Crandall and Team Leader, Brandy Richards had the privilege of participating in the Adirondack Vet Fest in Malone, NY. Through conversations and tabling they were able to share information and resources with our veterans about warning signs and where to get help through their local Problem Gambling Resource Center if they suspect that someone is struggling due to gambling problems. If you are a veteran or an organization who serves veterans, I encourage you to connect with our Veteran's Outreach Coordinator, Jonathan Crandall at jcrandall@nyproblemgambling.org. He would love to have a conversation with you!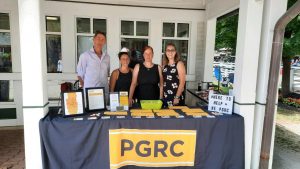 In an effort to raise awareness about the services we provide to help those individuals and families impacted by problem gambling, we recently had the opportunity to be showcased in the Community Booth at the Saratoga Race Track. We appreciated the opportunity to spread the word that there are supports and services available locally through our Northeast PGRC to help anyone who may have a problem due to gambling. Pictured here are our NYCPG Executive Director – Jim Maney, Assistant Executive Director – Michelle Hadden, our NE PGRC Program Manager – Robin Fetterman and our Team Leader – Brandy Richards.
Problem gambling can impact anyone at any time. The Northeast PGRC is here to help. We can get you connected to the supports and services you need. Simply give us a call at 518-801-1491 or send us an e-mail at NortheastPGRC@NYProblemGambling.org. All calls are confidential.
If you're interested in joining our clinical network to help treat those individuals and family members who are adversely impacted by problem gambling, give us a call to learn more 518-801-1491 or email NortheastPGRC@NYProblemGambling.org
We invite you to take part in our Summer Cultural Literacy Series. For more information and to register for this FREE webinar series visit https://nycpg.dialogedu.com/training-center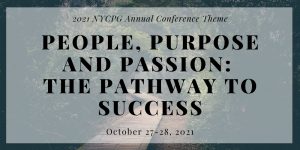 Registration for our NYCPG Annual Conference is officially open! Enjoy two days of virtual learning and networking for only $20! Credits are available. Click here to register: https://nycpg.dialogedu.com/virtual-conference
We look forward to seeing you!
About:
The Northeast Problem Gambling Resource Center is a program of the New York Council on Problem Gambling, which is funded by the New York State Office of Addiction Services and Supports.  The Northeast PGRC is dedicated to addressing the issue of problem gambling within the Northeastern New York region through increasing public awareness and connecting those adversely affected with services that can help them.
The Northeast Problem Gambling Resource Center is dedicated to the positive transformation of lives harmed by problem gambling. This vision of transformation includes individuals with a gambling problem as well as their families and communities. With a focus on supporting the individual and reducing barriers to care, the Northeast PGRC is truly the premier organization providing problem gambling services in the Northeastern region of New York State.